Willsmere Dental is a Smile.com.au Provider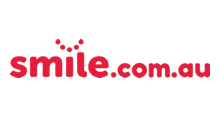 At Willsmere Dental, we love helping our patients enjoy beautiful, healthy smiles. So we make it our duty to ensure that you have the best possible access to Dental health benefits! We're excited to announce a partnership that will give you something else to smile about. Thanks to our collaboration with smile.com.au, we are able to make our high-quality dental care even more accessible for those in Kew.
Strong Guaranteed Savings
For under $100 a year for a single person, a couple or a family, smile.com.au dental cover will save you a guaranteed minimum 10% and up to 40% off all dental fees each time you visit our practice. Just think—you'll have more money in your wallet to spend on things you love like a dinner out, a new accessory or theatre tickets. Plus, with smile.com.au, there are no waiting periods, no treatment exclusions, no claiming rebates, no pre-existing treatment exclusions, and no benefit limits.
Joining Is Fast and Easy!
We know you're busy so joining smile.com.au is quick and easy. It takes just two minutes. Simply make an appointment at Willsmere Dental and then show your smile.com.au card at your appointment to receive your reduced treatment fees. Smile not only offer their own insurance options where you can benefit from their reduced rates. But they also work in line with your existing health partners with the following health funds, allowing even MORE benefits at a discounted rate!:
Frank Health Insurance
Australian Unity
GMHBA Health Insurance
People Care
AIA Health Insurance with AIA Vitality
Health.com.au
Healthcare Insurance
myOwn
If you have additional questions about smile.com.au benefits, contact us today!


Willsmere Dental Smile.com.au Provider | (03) 9853 1800