Family Dentist in Kew
At Willsmere Dental, one of our greatest passions is helping every member of the family to enjoy a bright, healthy smile. From caring for toddlers to school-aged children to adults and seniors, we provide gentle and compassionate dental care.
As a family-owned and operated practice, it really is a case of our family serving yours. You can learn more about the Ramzy family story here.
Here, you'll be made to feel comfortable and at home. We'll take the time to listen to your concerns and provide the dental care you want and need.
Some of our family services include the following: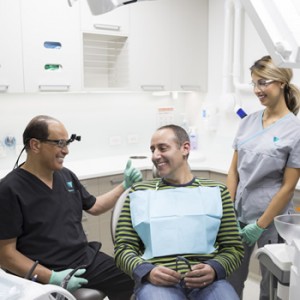 General Dentistry
A broad range of general dentistry services is available. These include composite fillings, root canal treatment, wisdom teeth removal, porcelain crowns and many more. With our general dentistry services, we can provide preventative care and restorative treatments.
Checkup and Clean
Regular preventative dental care keeps your smile healthy. By statistically lowering your risk of tooth decay and gum disease, you can enjoy both healthier teeth and improved overall wellness.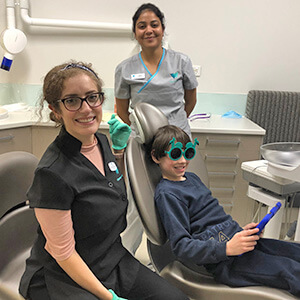 Children's Dentistry
Helping kids of all ages have excellent oral health is highly fulfilling. Rest assured that the care we provide is always gentle. Our team of dental professionals will help to put your little one at ease, so they feel comfortable getting the dental care they need. Our children's dental care includes protective sealants and preventative care.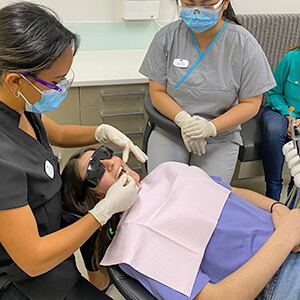 Mouth Guards
Your smile is one of your best accessories, so you want to safeguard it, particularly if you've invested in dental work or restorations. Whether you're an athlete or a teeth-grinder, we can provide you with a durable, custom-fitted mouth guard. Although those boil-and-bite mouth guards you can purchase at the store are inexpensive, they don't fit properly. Two major advantages of custom-fitted mouth guards are they provide superior protection and are more comfortable.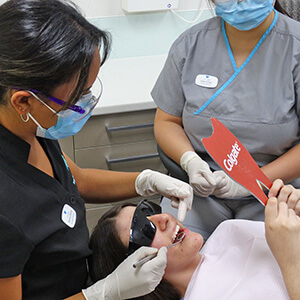 Oral Hygiene
Adopting and maintaining good oral hygiene habits can help you keep your smile healthy and beautiful. We'll go over the basics of brushing, flossing and more to help you avoid decay and gum disease.
Our oral health therapist will provide care for children, those with orthodontics and patients who wear dentures. Kids can learn brushing basics. Brace wearers will be instructed on how to effectively keep their teeth clean, which is a challenge when wearing orthodontics. We will provide tips for denture wearers to keep their dentures sparkling clean.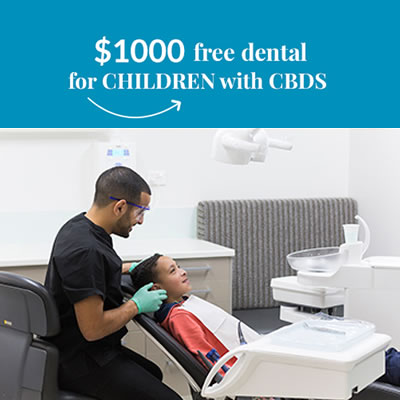 Medicare Child Dental Benefits Schedule
We believe that every child should have access to the dental care they need to have a healthy smile. That's why we are happy to accept the Medicare Child Dental Benefits Schedule (CDBS). The CDBS is a federal government scheme that provides over 3 million children in Australia with $1000 worth of routine dental care every two calendar years. The balance is for children aged 2-17 years old who meet eligibility requirements.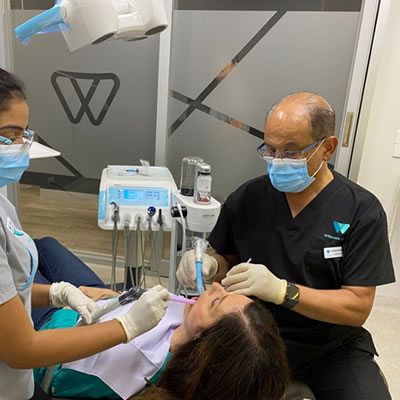 EMS Airflow
Imagine being able to have your teeth cleaned with little to no discomfort. We feature the Swiss-Made EMS AIRFLOW and a Guided Biofilm Therapy treatment. Using this modern system, we can clean your teeth without scraping or unsettling sounds.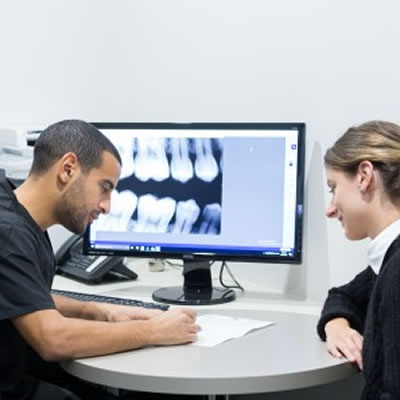 TMJ/Teeth Grinding
Do you grind or clench your teeth? Perhaps you have jaw pain or headaches due to this painful practice. Temporomandibular joint disorder is a painful condition that can impact one's quality of life. We provide treatment, including night guards, injectables and stress management.
Book an Appointment
Contact our Kew dental office today to schedule a convenient appointment!
Contact Us

Family Dentist Kew, Kew East, Hawthorn VIC | (03) 9853 1800