Dental Careers at Willsmere Dental
We are currently looking to hire an experienced Dental Assistant
About the opportunity: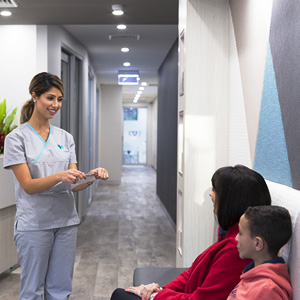 Great location, wonderful team environment and a fabulous opportunity for someone who wants to expand their dental career.
Willsmere Dental is a purpose-built, modern family dental practice supporting four dentists and a part-time Hygiene/Therapy department. We are expanding and looking for an experienced superstar to join our team.
It is a part-time position – 4-5 days a week; Monday, Wednesday (fortnightly), Thursday, Friday and Saturday fortnightly (8:30am-1:30pm – please note: Saturdays are not negotiable). If you feel you have the appropriate experience and qualities, and you are motivated and confident – we would love to hear from you!
About the role – Dental Assistant:
Welcoming patients into the treatment room
Chair-side assisting and sterilisation
Ordering and stock control
Overview and coordination of all clinical procedures/systems
The successful candidate will possess:
Superior communication skills, both written and verbal
An eye for detail
Excellent computer skills – experience with Oasis Software preferred
A "Yes" attitude and a commitment to being a team player
A passion for patient care with the ability to build rapport and nurture relationships quickly
An ability to multi-task
An ability to think laterally and use initiative
Skills and experience:
Previous clinical experience in a busy dental environment
Minimum 1 year dental background is

essential
To Apply
Please attach CV and list of references with your cover letter to

– info@willsmeredental.com.au
Ph: (03) 9853 1800 | www.willsmeredental.com.au | info@willsmeredental.com.au

Dental Careers at Willsmere Dental | (03) 9853 1800