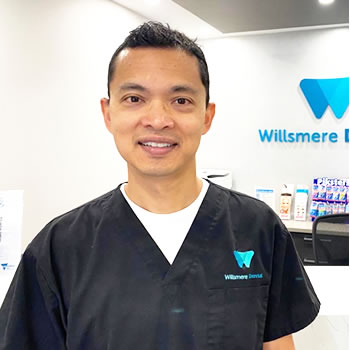 Meet Dr Shannon Gune (Dentist)
After graduating in 1997 from the University of Melbourne with a Bachelor of Dental Surgery, Dr Shannon had further training in oral surgery in the United Kingdom in 1999. He also completed a Graduate Diploma in Clinical Dentistry in 2003.
Dr Shannon is highly experienced in all facets of dentistry and has particular expertise in root canal treatment and dental implants (prosthodontics).
He is a member of the Australian Dental Association (ADA).
Helping Nervous Patients
As he understands that many dental patients experience anxiety, Dr Shannon provides reassurance and comfortable care. He always will take the time to explain what he will be doing and then ensure that dental treatment is as comfortable as possible.
Outside the Practice
When he's not caring for patients' smiles, Dr Shannon enjoys family time, watching moves, travelling, cooking and following the Geelong Cats.
Book an Appointment
Contact us today to schedule a convenient appointment!

Dr Shannon Gune | (03) 9853 1800