CBHS Group Choice Network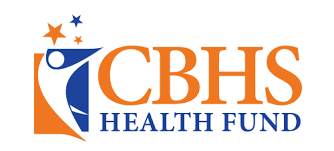 CBHS Group members love claiming! They are focused on health and passionate about their health insurance. Join the CBHS Choice Network and you can be a known preferred provider to these members and their covered families.
Benefits of joining the Choice Network:
Be part of a limited preferred provider scheme
Over 400,000 claims made in 2018/19 FY
94% of our Members have Extras cover
Your details easily accessible from our website (around 1.5 million visits annually)
42,000 visits to the Choice Network Provider pages
Our app gives members direct access to your practice details
Annually reviewed fees and benefits based on consultation
Regular member experience updates
Let's Talk
Get to know CBHS and how we can work together.
Call 02 9685 7524 or email choicenetwork@cbhs.com.au
If you have additional questions about the CBHS Health Fund benefits, contact us today!

CBHS Health Fund Kew, Kew East, Hawthorn VIC | (03) 9853 1800